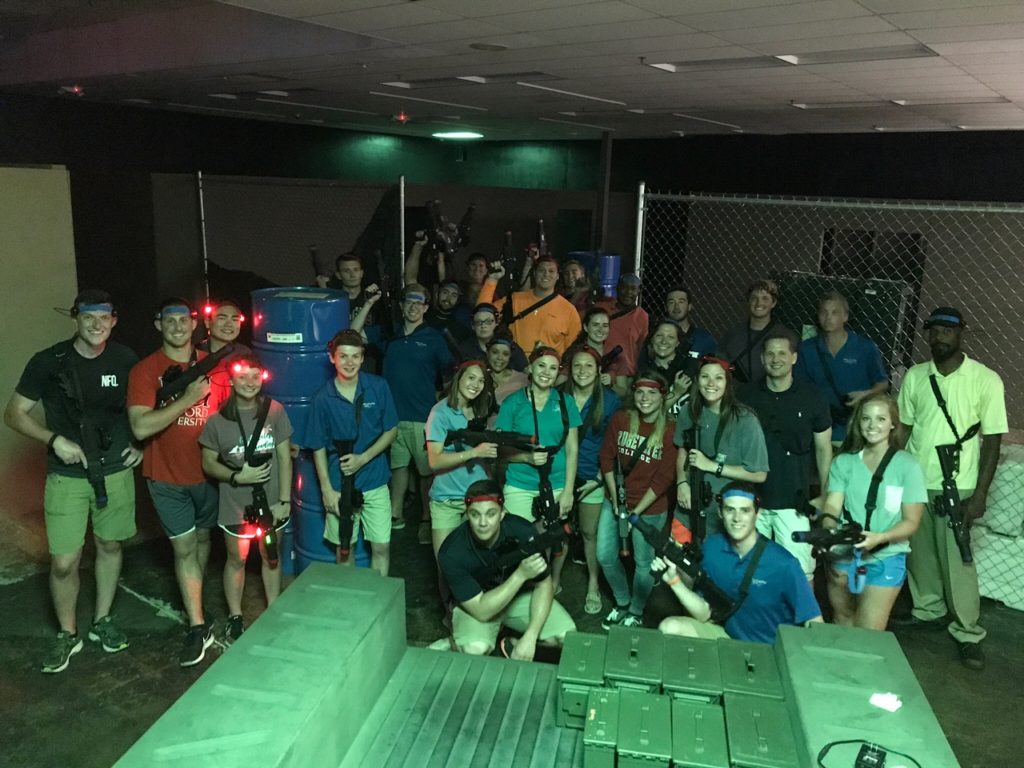 Welcome to Virginia's most advanced Laser Tag.
Realistic Taggers inside one of America's largest Battlefields.
Experience exciting mission-based games with up to 50 other players.
Open Play  Laser Tag Sessions
All of our normally posted weekend hours are Open Play Laser Tag Session times.
Game Sessions start every hour on the hour.
Each session includes 6 different Mission-Based Games
We recommend arriving at least 15 minutes early for check-in.
$25 per person +tax
Click here for Daily Specials.
Age Restrictions;
Saturday/Sunday 1:00-3:00pm, 5 and Older.
All other Sessions, 8 and Older.
They have been called by many names such as laser tag guns, phasers, lazer tag, taggers or just lasers. No matter what you call them, you're going to have a great time with the best equipment available. Unlike paintball, laser tag doesn't hurt so it's more fun for more people. Corporate team building, kids birthday parties and much more are possible in these fast-paced, fun and safe war game scenarios. Tagtime Lazer Tag offers a new evolution of laser tag featuring high tech realistic simulated weapons and objective based gameplay. We don't have plastic phasers or a silly glow in the dark arena. Our games are much closer to a modern-day video game than the laser tag that might come to mind. We call it tactical laser tag, but even that doesn't do the excitement and adrenaline justice. You'll have to come in and try it out to really experience the thrill. In addition to walk-in play, we specialize in birthdays, bachelor parties, corporate team building, youth group events, and can handle groups large and small. Party and event planning has never been easier. Come to our field or we can come to you. Located in the Newport News area of Tidewater. Serving all of Hampton Roads, including Yorktown, Poquoson, Hampton, Williamsburg, James City County, New Kent, West Point, Norfolk, Portsmouth, Suffolk, Virginia Beach, Chesapeake, and Richmond.