Tagtime Laser Tag
Get off the couch and into the Game!
Imagine stepping into your favorite first person shooter game.
10,000sqft Urban Battlefield
Multiple buildings, vehicles and realistic Weaponry.
This is Laser Tag like you've never experienced.
Sessions start on the hour and include 5-6 different mission based games.
$25 +tax per person
Call 757-876-2870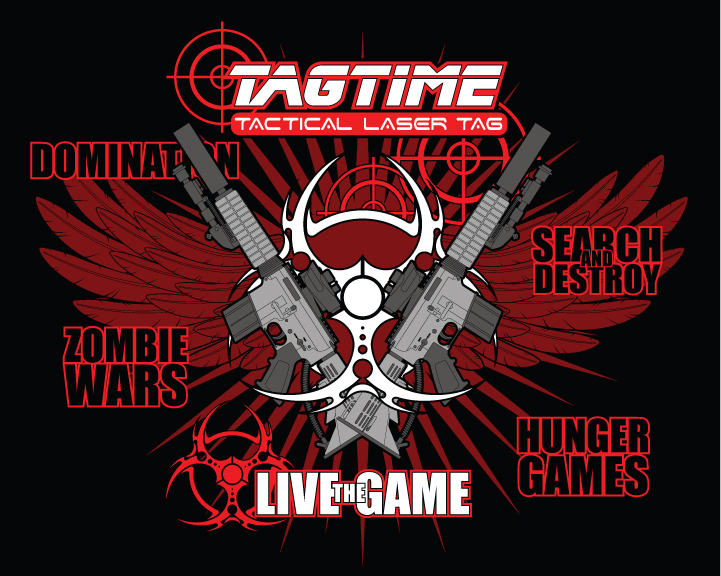 They have been called by many names such as laser tag guns, phasers, lazer tag, taggers or just lasers. No matter what you call them, you're going to have a great time with the best tag equipment available. Unlike paintball, laser tag doesn't hurt so it's more fun for more people. Corporate team building, kids birthday parties and much more are possible in these fast paced, fun and safe war game scenarios. Tagtime Lazer Tag offers a new evolution of laser tag featuring high tech realistic simulated weapons and objective based gameplay. We don't have plastic phasers or silly glow in the dark arenas. We feature realistic taggers and an urban battlefields. Our game is much closer to a modern day video game than the laser tag that might come to mind. We call it tactical laser tag, but even that doesn't do the excitement and adrenaline justice. You'll have to come in and try it out to really experience the thrill. In addition to walk-in play, we specialize in birthdays, bachelor parties, corporate team building, youth group events, and can handle groups large and small. Party and event planning has never been easier. Come to our field or we can come to you. Your choice. We offer the best in mobile warfare.